Happy Hanukkah to everyone who is celebrating this week! Whether you are observing the holiday or not, we have a feeling you'll adore this latke recipe from our go-to nutritionist Kelly LeVeque of Be Well By Kelly. You can't have Hanukkah without latkes, but they are about as health for you as a plateful of French fries. Classic latkes are establish with Russet potatoes, all-purpose flour, eggs, onion, salt, and fried in canola or another vegetable oil. In this form, Kelly has replaced any unhealthy ingredients with healthful Japanese yams and nutrient-rich avocado oil. She has also majorly streamlined the process, creating a delicious recipe employing only three ingredients. The part concept is grain-free, dairy-free, and Whole 30 diet approved. Can you believe it? Dish them up on The Little Market ceramic dishes like we did, and experience a most yummy slant on a conventional vacation dish…
Grain-Free 3-Ingredient Latkes
serves 2-3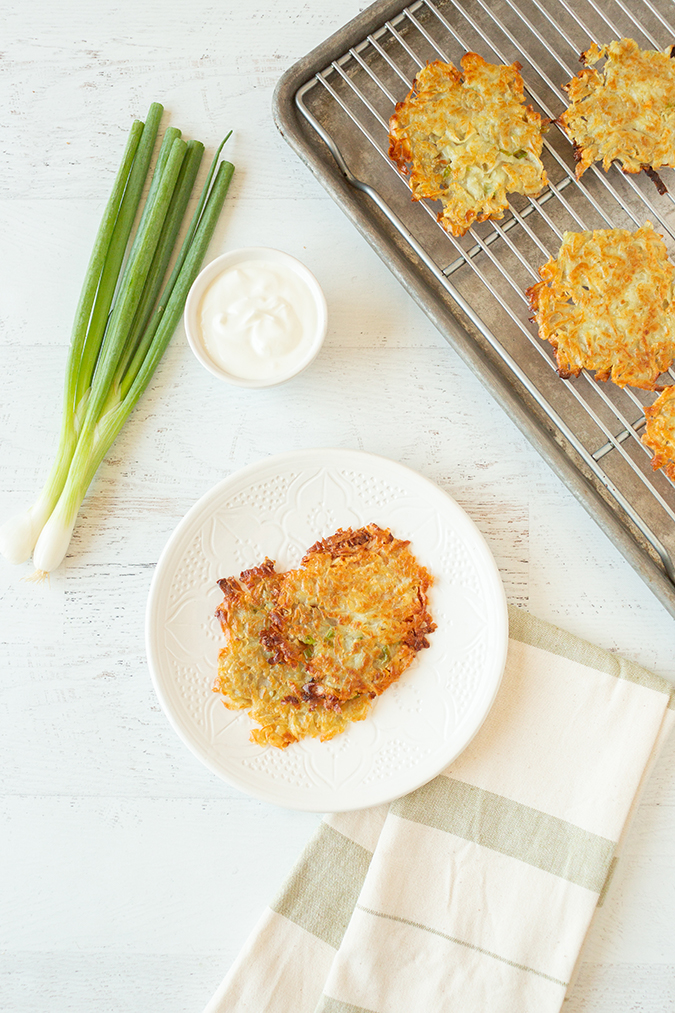 Ingredients 😛 TAGEND
1 Japanese yam fresh chives 2 Tbsp avocado petroleum
Instructions 😛 TAGEND
1. Peel and then finely grate the yam. Heat 2 tablespoons of avocado oil on a non-stick or cast iron pan.
2. Take 1/4 beaker of grated of yam and softly plaza in the pan( like pancake smash ). Sprinkle 1/2 teaspoon of chives on top, then flip.
3. Cook for two minutes on each side.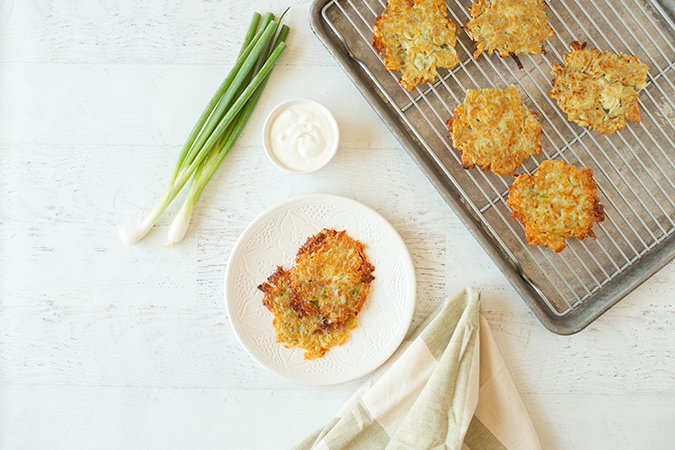 Are you going to whip up these lighter latkes?
We recommend serving them up alongside some smoked salmon or a fried egg … delish!
XO Team LC
Photos: The Little Market Affiliate relates may have been used in this post.
The post Recipe Box: Grain-Free 3-Ingredient Latkes performed first on Lauren Conrad.
Read more: laurenconrad.com
Yes, you can discover how Yoga teachers have been trained to prime most women's bodies to gain weight, increase stress, and develop chronic pain...and you can learn EXACTLY what to do about it now! Click here to learn more.